Welcome
I don't know the impossible, and I don't like him to know me
Brief words about me, I'm sure
Whoever fears God, He makes a way out for him, so do not fear anyone but God
Love works miracles, so love everyone who loves good
Diligence puts hope and creates the future, so do not tire or tire in your pursuit of your goal
What you do is returned to you, as you condemn it.
completed projects
Some of the projects that have been delivered
latest news
press releases
تسعد موجات البرنامج العام غدا الخميس خلال فترة عازم ولا معزوم مع نجوم دراما رمضان لهذا العام للحديث عن كواليس اعمالهم وتجاوب المشاهدينن حيث نلتقي مع الفنان سمير صبري للحديث عن مسلسل "فلانتينو" امام النجم عادل امام وكواليس التصوير ولقاء بعد 30 عاما، كما نلتقي ايضا مع الفنانه صابرين للحديث عن دورها في مسلسل "ليالينا 80" ذلك العمل الذي لاقي
اطلت النجمة غادة عبد الرازق على مستمعيها عبر موجات اذاعة البرنامج العام من خلال الفترة المفتوحة عازم ولا معزوم الاخميس الماضي في اطلاله مشرقة للحديث عن مسلسلها "سلطانة المعز" والذي تشارك من خلاله في سباق شهر رمضان الدرامي لهذا العام، و وجهة الفنانة الشكر الى اذاعة البرنامج العام وتحدثت عن كواليس المسلسل واختيار النجوم.
تنفرد إذاعة البرنامج العام، مساء السبت 30 مارس في الخامسة والنصف من إعداد سيد عبدالعزيز وتقديم حنان عسكر وإخراج طارق دياب، بحلقة خاصة من برنامج مساء الخير يا مصر على الهواء مع الطبيب الخاص للعندليب الأسمر عبدالحليم حافظ الدكتور هشام عيسي وأيضا ابن شقيقه محمد شبانة، بمناسبة ذكرى رحيل العندليب، والذي يتحدث من خلاله ضيوف الحلقة، عن ذكرياتهم مع العندليب
call me
You will receive your message as soon as possible
literary works
Novelist and poetic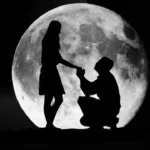 اتمنيتي من ربنا ايه؟ كانت اخر اعمالي التى وصفت وطرحت كلماتها أكثر من سؤال، يا تري اتمنيتي من ربنا ايه.
Read more
احدث اعمالي مؤخرا، كان هذا الدعاء، استخير فيه ربي واساله عن كل سر من الاسرار، هو العالم بالنوايا وبخفايا ومكنون
Read more
هذه الأحداث من وحي تجربة واقعية في الحياة، ولكن بأسماء اشخاص وابطال وهمية، وأي تشابه في الأحداث أو الشخصيات أو الأسماء أو المعالم خارج نطاق الزمان المذكور فهو من محض المُصادفة لا أكثر، وقد أخذت تلك الرواية شكلا فعلياً من واقع الحياة في زمانه و مكانه الحقيقيين. مصر عام 2008 / 2009  خالص تحياتي         سيد عبد العزيز 
الست "هنا" انسانة بسيطة وعفوية وتعامل الناس بفطرتها جدا، لكنها مريضة ضغط وسكر مزمن وتحاول المحافظه علي صحتها قدر علمها وتلتزم بارتداء الكمامة وتستخدم المطهر، وتلزم بتوصيات وزارة الصحة ومنظمة الصحة العالمية، ولكن بقدر استطاعتها وعلمها، اما زوجها فراجل بسيط "علي قد حالة" يعمل بالاعمال الحرفية اما الاولاد اكبرهم يدرس في الجامعة.(ما تيجو نحكي بالعامية المصرية)وفي يوم الست "هنا" تعبت
Achievements
Achievements in many different fields
internet radio solutions
Training courses in various fields
Approximately an hour of preparing programs and open periods on the air

An hour of audio engineering, mixing and transmission engineering